Our Management Team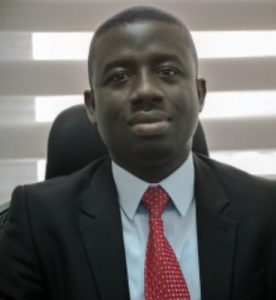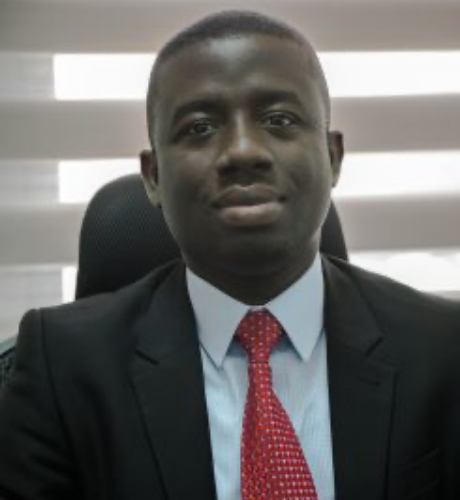 Samuel Adi Boafo
Chief Operations Officer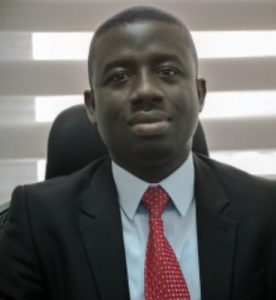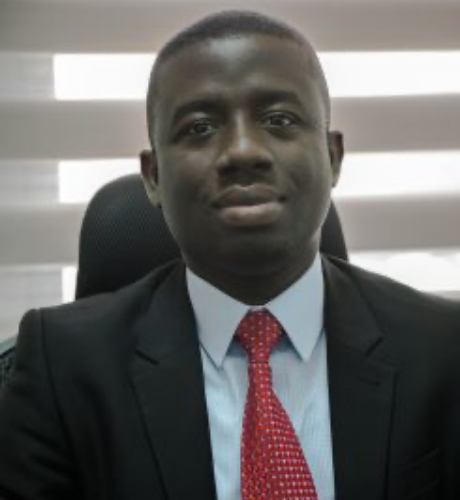 Samuel Adi Boafo has been with Nationwide since 2014.
He has risen through the ranks from a Senior Accounts Officer to his current position as Chief Operations Officer.
Samuel Boafo is a qualified Chartered Accountant (Member, CA-Ghana) with over seven years' experience in the Health Insurance Industry.
He holds a Master's degree in Business Administration in Finance and a Bachelor of Accounting from Wisconsin International University College and Ghana Institute of Management and Public Administration respectively.
Samuel has experience in both Public and Private sector with particular specialization in Accounting systems, Taxation, Financial Management, and Liquidity and Risk Management.
He oversees investment policy formulation and implementation, budgeting, variance analysis, preparation of financial statements, financial analysis and interpretation of the company.
He is a proud recipient of the 2021 Ghana Insurance Awards Unsung Hero.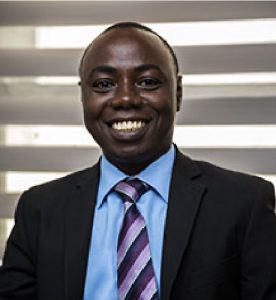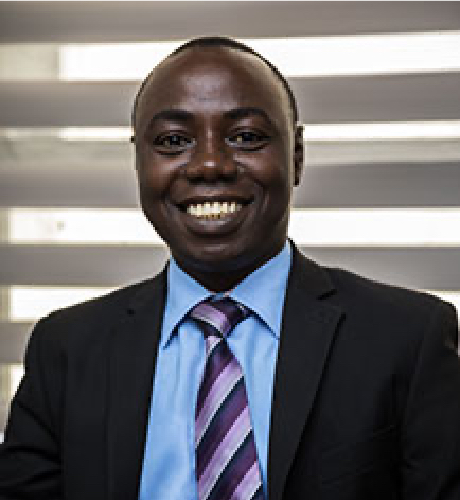 Daniel Gyasi-Nyarko
Manager, Management Information System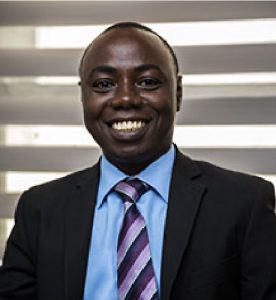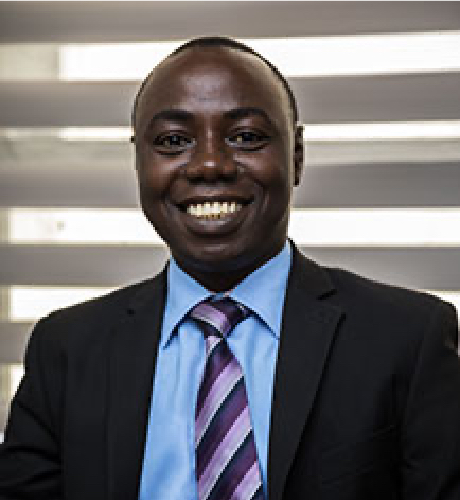 Mr. Daniel Gyasi-Nyarko is Head of the Management Information System (MIS) at Nationwide Medical Insurance. He joined NMI in 2008 having risen through the ranks to his current position. Prior to joining NMI, he worked with Clickspot, an IT consultancy.
Daniel holds a Bachelor of Science degree in Computer Science from Ashesi University College and a Master of Business Administration in Project Management from Ghana Institute of Management and Public Administration (GIMPA). His in depth knowledge of health insurance and its operations made him actively involved in the deployment of a model software used by NMI as well as adding innovative modifications to existing applications. He has been very instrumental as a resource person in deploying also the famous RX claim software which now serves as industry software for efficient electronic claims management and member verification.
Daniel is responsible for the application of information systems to continuously improve business operations, efficiency and productivity, explore ways of improving business efficiency through technology application, manage and secure MIS infrastructure and database of the company among others.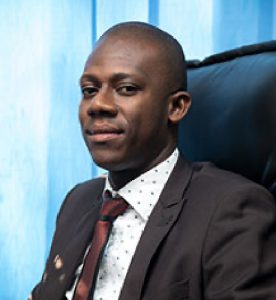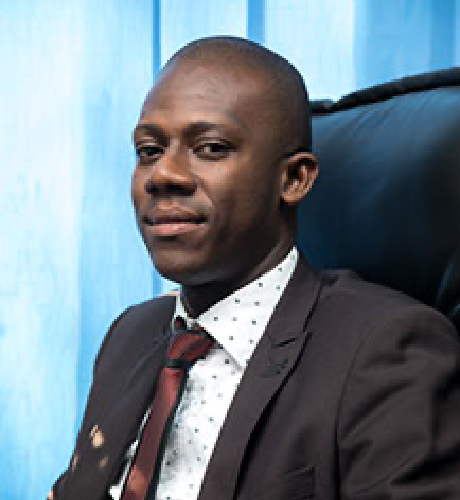 Isaac Nartey
Manager, Sales & Marketing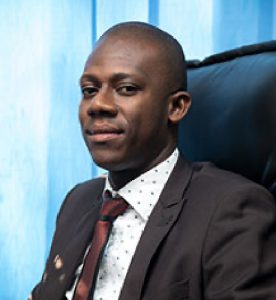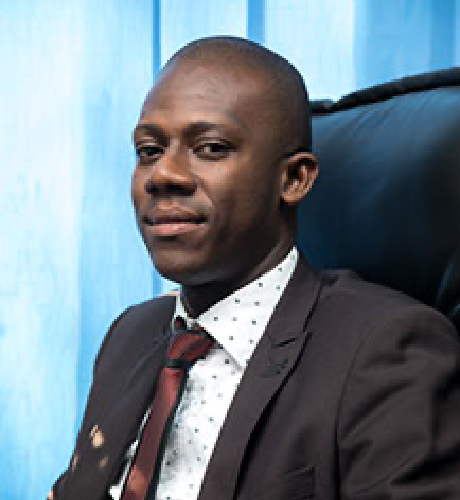 Mr. Isaac Nartey is in charge of new business, sales and marketing. He has served the company for eight years and has risen through the ranks to his current position.
He has extensive experience in marketing having worked for Somotex Ghana Ltd. and Electricity Company of Ghana.
He holds a Bachelor of Science degree in Marketing and a Master of Arts Degree in Economic Policy Management from Ghana Institute of Management and Public Administration (GIMPA). He has also undertaken several short courses in sales & marketing; market research as well as client relations.
He is generally responsible for formulating sales and marketing strategies, carrying out market research and competitor analysis, managing relationships with customers ensure brand presence among others.
Profile of Board of Directors
Harold Quarshie Awuah-Darko
Chairman
Read more
Chairman
Premium Group
Board Chairman
VA Life
Director
Vanguard Assurance Co. Limited
MSc. Actuarial Science
City University, London, UK
BSc. (Hons) Statistics and Computer Science.
University of Ghana, Legon
Over 25 years experience in Management Information Systems, Actuarial Science, Insurance and Pensions.
Seth Ansah Obiri
Board Member
Read more
Managing Director
United Pension Trustees Ltd
Board Member
Premium Group
Board member
VA Life
Board Member
United Wealth Ltd
Chartered Insurer
Associate of the Chartered Insurance Institute (ACII)
MBA Finance
University of Leicester, UK
BSc. (Hons) in Biological Sciences
Kwame Nkrumah University of Science and Technology
Over 20 years experience in Sales, Pensions and Insurance
Edward Abbah-Foli
Board Member
Read more
General Surgeon
Board member
NHIA [2010 -2013]
President, SPMDP
Greater Accra [2000 – 2006]
National President
SPMDP [2007 -2009]
Executive member
FGBMFI
MB ChB
University of Wuerzburg, Germany
Surgical Specialist
Fellow, West African College of Surgeons
Fellow, Ghana College of Physicians and Surgeons
Over 40 Years Experience in Medical and Surgical Practice.
Dr. Obiri Yeboah
Board Member
Read more
 Family Physician Specialist
 Member of the Ghana College of Physicians (MGCP) – Family Medicine
 Post Graduate Diploma Occupational Safety, Health and Environmental Management, GIMPA, Ghana.
Bachelor of Medicine and Surgery (MBChB), KNUST, Ghana.
BSc Human Biology, KNUST, Ghana
Over 12 years' experience in medical practice